GET BACK TO YOUR YOUTH ERA WITH
THERMAGE® FLX

THE NEW AESTHETIC & ANTI-AGING TREATMENT
FDA APPROVED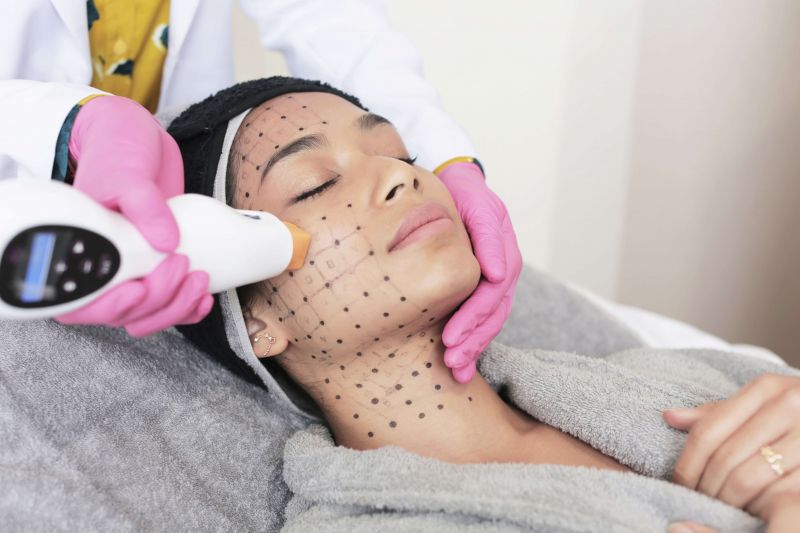 LONG LASTING SKIN TIGHTENING IN A SINGLE TREATMENT

Most non-invasive treatments that aim in reducing the appearance of wrinkles, require repetitive treatments every couple of months to retain its results. Thus, Youth & Beauty Clinic wants to provide an efficient and effective treatment for patients to achieve a faster, safer and cost-effective result.
Introducing Thermage ® FLX, the latest innovation in skin tightening technology by THERMAGE USA. Thermage system utilizes radiofrequency (RF) energy that is emitted from the skin surface until the deeper layers of skin, where tightening of the face, body and skin around the eyes can be attained. These tightening results can be achieved within just 1 treatment!
THE LATEST ADVANCED TECHNOLOGY OF THERMAGE USA

Different from the previous Thermage technology, the Thermage FLX handpiece has Cryogen and Comfort Pulse Technology TM . These two features will be activated when the handpiece is placed on the treatment area.
• Cryogen: freezes and protects the skin surface from RF heat
• Comfort Pulse Technology TM : causes vibration on the skin surface to minimalize the pain
There is another new feature which includes a larger tip to enable faster treatment time. This new improvement enables a maximized tightening result due to RF waves being absorbed faster by the skin.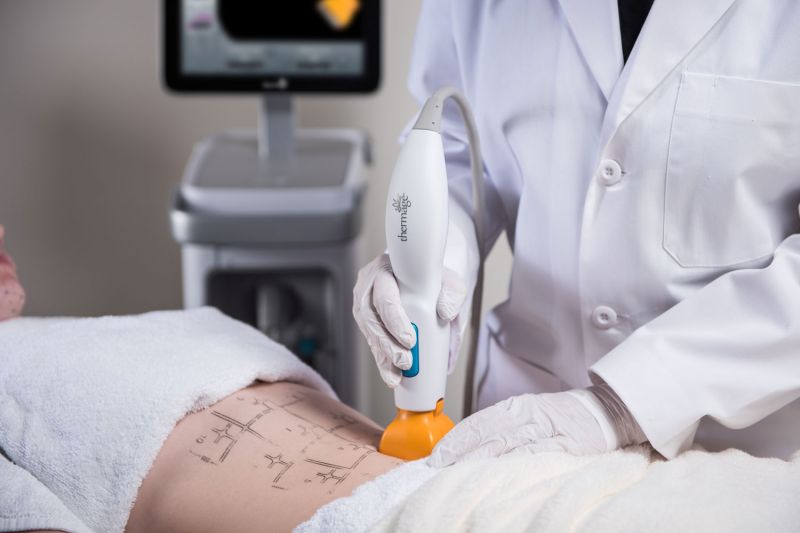 NATURAL TIGHTENING & CONTOURED SKIN
The result of skin tightening and contouring happens progressively due to the natural effect of the body healing process, resulting a natural tightening result that doesn't appear stiff.
NO DOWNTIME
Patients can straightly continue their activities after treatment. Some patients may experience temporary redness and swollen, but these effects will disappear in a few minutes.
Ideal Candidate:
1. 30 to 50 years old
2. Does not want any surgical procedure
3. Has shallow wrinkles
4. Hooded eyes
5. Uneven or 'crepey' skin texture
6. Does not want a downtime
7. Desire natural and long-lasting results
8. Does not want an injection procedure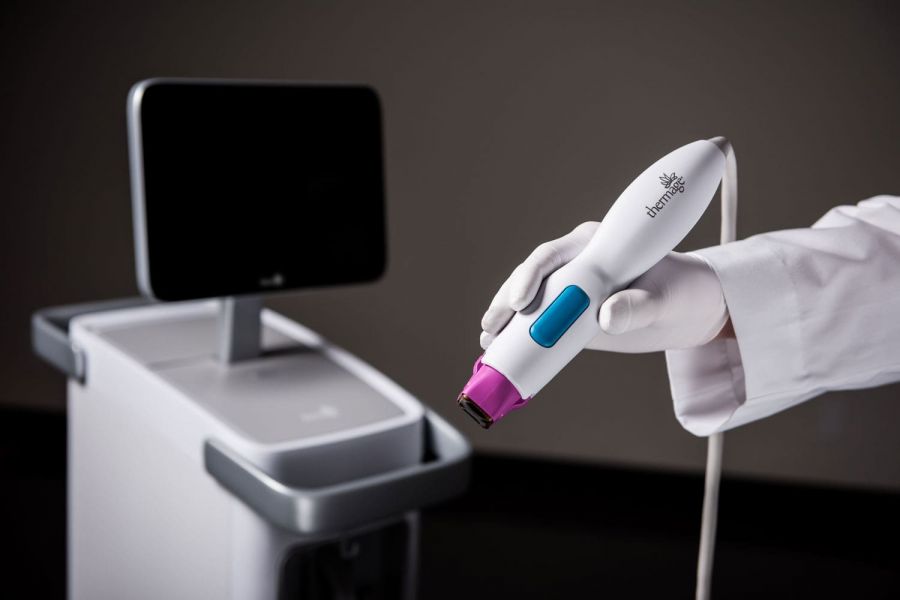 When can the result be seen?
Result will be seen within 2-6 months after treatment where skin lifting and
disappearance of wrinkles are notable. Result will also last for 1-2 years.
Will this treatment hurt?
There will be a tingling sensation. To reduce the pain, anesthetic cream will be applied to the area before treatment.
How long is the treatment?
1 – 1.5 hours, depends on the treatment area
How often should the treatment be done?
Most people only require 1 session/year. However, the number of treatments will depend on the age and level of aging.
Is there any side effect?
The treatment area will look a little bit red. However, this redness is temporary and will disappear within a few minutes.
What is the cost of Thermage FLX?
The cost depends on the number of shots given to the area.
Treatment Can be Combined with:
ULTHERAPY | FILLER | PICOPLUS LASER