THE TRUE PICO BY LUTRONIC AESTHETIC
PICOPLUS LASER

REAL RESULTS THAT YOU DEMAND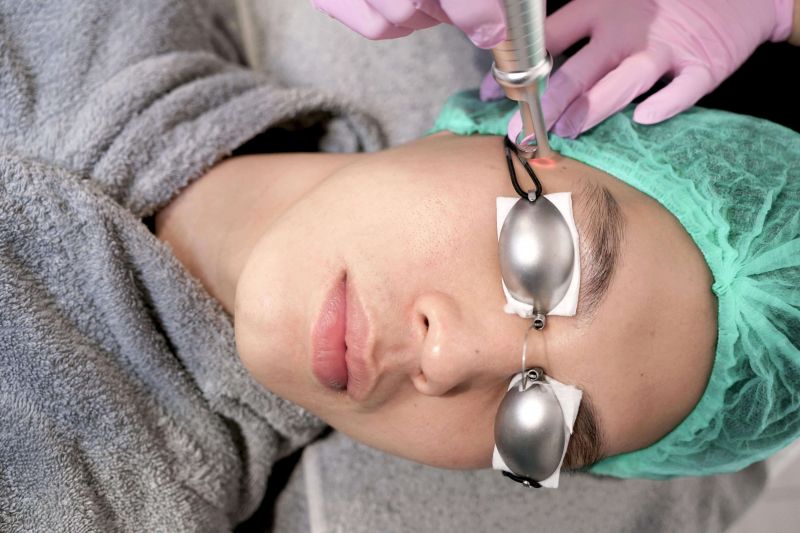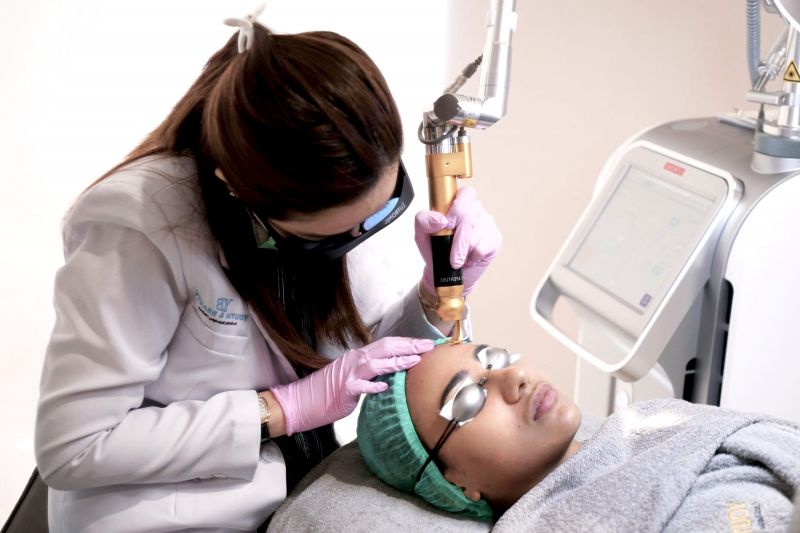 LUTRONIC PICO PLUS is the true picosecond laser that has multiple advance functions due to its features and high technology. In the aesthetic medicine world, many researchers have acknowledged the superiority of picosecond laser that is way safer and more effective in comparison to other traditional lasers.
MORE POWER, LESS DANGEROUS

PicoPlus' Dual Focused Dots technology causes a higher photoacoustic reaction than a photothermal reaction. This allows the laser beam to penetrate deeper into the skin layer such as dermis, without damaging the skin surface (epidermis). Therefore, the laser can stimulate collagen production to produce a supple, smooth and brighter skin. This treatment is safe for Asian skin type since the skin surface is left unaffected by the picosecond laser, therefore it won't worsen or cause hyperpigmentation such as freckles.
KILL 4 BIRDS IN 1 STONE
PicoPlus machine has 4 different wavelengths because of the available 6 handpieces in this machine. More wavelengths mean more functions!
3R = REMOVE, REJUVE & REPAIR
REMOVE

1. PICO PIGMENT
This allows pigments to be fragmented into smaller pieces for easier elimination by the body's immune system.
● Melasma
● Freckles
● Post-Inflammatory Hyperpigmentation
● Solar Lentigo
● Seborrheic Keratosis
● Cafe-au-lait
● Nevus of Ota
2. PICO RED
● Post-Acne Erythema
● Inflammatory Acne
● Telangiectasia
● Facial Flushing
● Rosacea
3. PICO TATTOO REMOVAL
Picosecond laser has been proven to be the most effective tattoo removal treatment, especially for black and multi-color ink(red, orange, yellow, green and blue). This is due to its photo acoustic effect and pulse duration of 450 picosecond.
REJUVE
1. PICO AGING
● Wrinkles
● Fine lines
2. PORES & TEXTURE
REPAIR
PICO ACNE SCARS
The laser beam penetrates into the dermis to trigger collagen production in order to improve the appearance of acne scars, such as atrophic scars.
FAQ
Is there any side effect?
No. Pico laser treatment is very safe. The treatment area will be a little bit red (flushed). However, the redness is temporary and will disappear within a few hours.
Is there any downtime?
Patient can go straight back to their activities after treatment. However, patient has to avoid sun exposure for a week to prevent hyperpigmentation. For treatment like Pico Redness Aging, Pores & Texture and Acne Scars, patient will only experience a little redness which will disappear after a few hours.
Pico Pigmentation
Due to normal healing process and the pigment disappearance process, the pigment will look darker and will be peeled after a few days. Do not pick up the scab or peel off the pigment.
Pico Tattoo Removal
Area will have to be bandaged for a week for the healing period.
Will this treatment hurt?
It will feel a little bit warm and prickling. Most patients feel comfortable during treatment, but the pain will be felt during Tattoo Removal (anesthetic cream will be applied to the area before treatment).
How often should the treatment be done?
It depends on the treatment type and skin condition of each patient. On average, 5-10 treatments are needed for maintenance to achieve the best result.
Is the effect Pico Lasers permanent?
Most pigmentation and tattoo will not return after laser. However, the reoccurrence of pigmentation will depend on sunlight, aging and hormonal changes (especially on women). Patient is suggested to always use Sunscreen with SPF 30+ or above and do treatment maintenance for long term result.
What is the cost for PicoPlus Treatment?
Price will depend on skin condition.
Our Happy Clients
Testimony

Thanks to my beautiful doctor @dr.gabysyer dari @youthbeautyclinic who introduced me to hi-tech and futuristic machine in FAT FREEZING treatment

My body wasn't like this before, but I'll slim again! Thanks to the kind-hearted and pretty @dr.gabysyer. Also thanks to @youthbeautyclinic, I really enjoy having treatments here.

It's always good to be spoiled. dr. Gaby always provides the treatments we really need! love you love youuu my dear @dr.gabysyer
Ready to Start Your Treatment?
Schedule an appointment with our professional doctors today.
Make Appointment
Meet Our Team
Best specialists in one place
Visit Our Clinic
Youth & Beauty Clinic
Main Clinic
Kemang Square. 1st Floor. Jl Kemang Raya no. 3A, South Jakarta.
Branch Clinic
Gedung WH47, Lantai 2
Jl. KH Wahid Hasyim no. 47, Gondangdia, Menteng, Jakarta Pusat.
Phone
+62 878 6594 4904
Opening Hours
Mon – Fri: 9 am – 7 pm WIB
Sat: 9 am – 5 pm WIB