Cold Rejuvenation
1st in Indonesia, a laser that stimulates collagen without heat for treating wrinkles, saggy skin, enlarged pores and scars.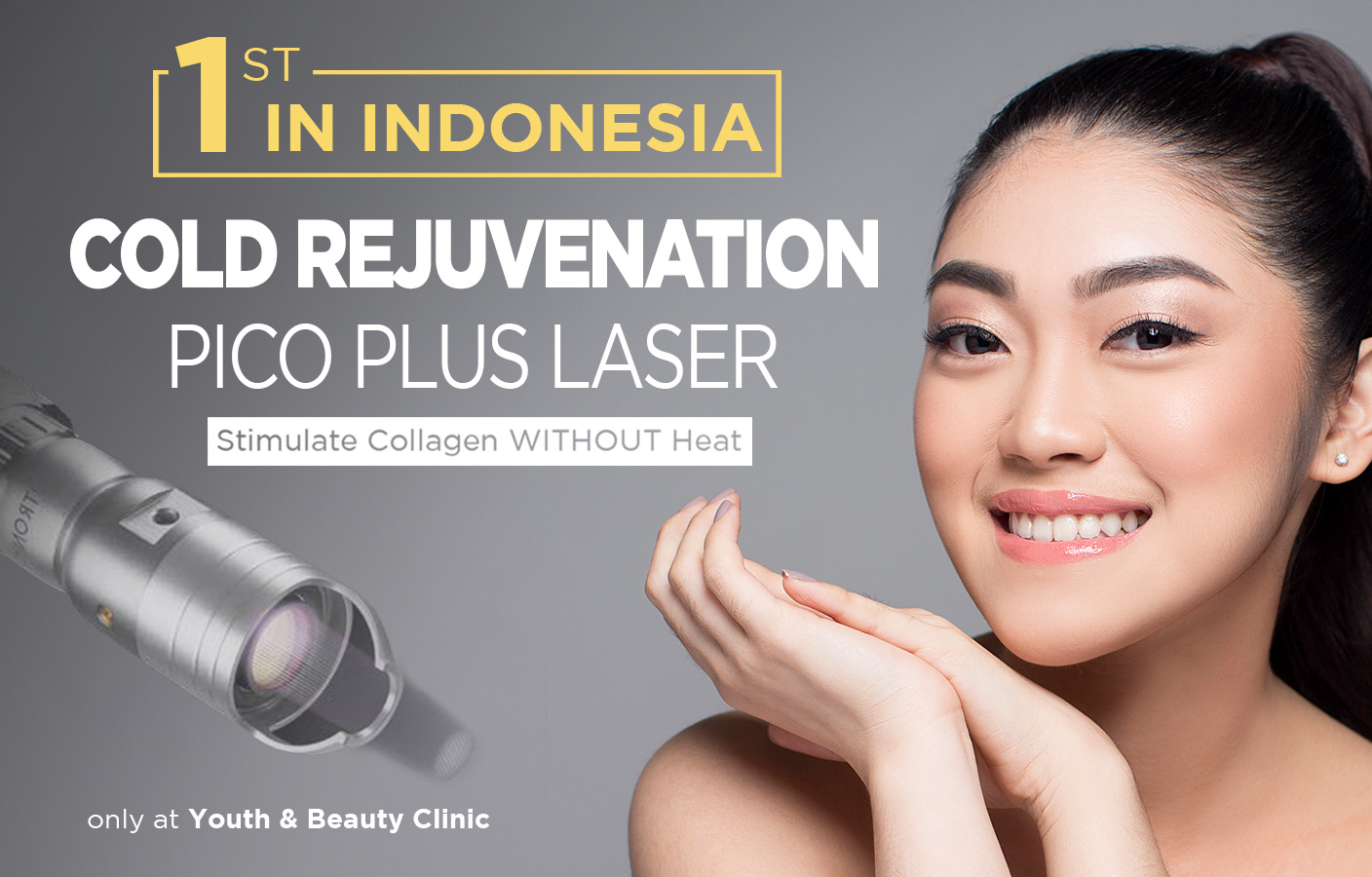 Dr Gaby is one of the first group of doctors in Indonesia to be personally trained in Lutronic PicoPlus at Lutronic Headquarter in Seoul, South Korea. Thus, Youth & Beauty Clinic has become the first provider for PicoPlus "Cold Rejuvenation" in Indonesia.
What Is It For
Wrinkles
Saggy Skin
Enlarged pores
Scars
How It Works
Only With Dual Dots Focused Handpiece of PicoPlus Laser
Using the high-tech Dual Dots Focused Handpiece, a non-ablative dual-wavelength picosecond laser treatment called PicoPlus "Cold Rejuvenation" ables to stimulate collagen production without heat. The fractional focused lens of Lutronic PicoPlus allow our doctors to precisely deliver 532nm and 1064nm picosecond laser beams to multiple depths of the skin to stimulate collagen production, without damaging the surrounding tissues.
These super short picosecond laser beams do not cause any heating like traditional HIFU (high intensity focused ultrasound) or RF (radiofrequency) treatments. This means no damage on superficial skin layer, allowing short recovery time and low risk of post-inflammatory hyperpigmentation (particularly on Asian skin type).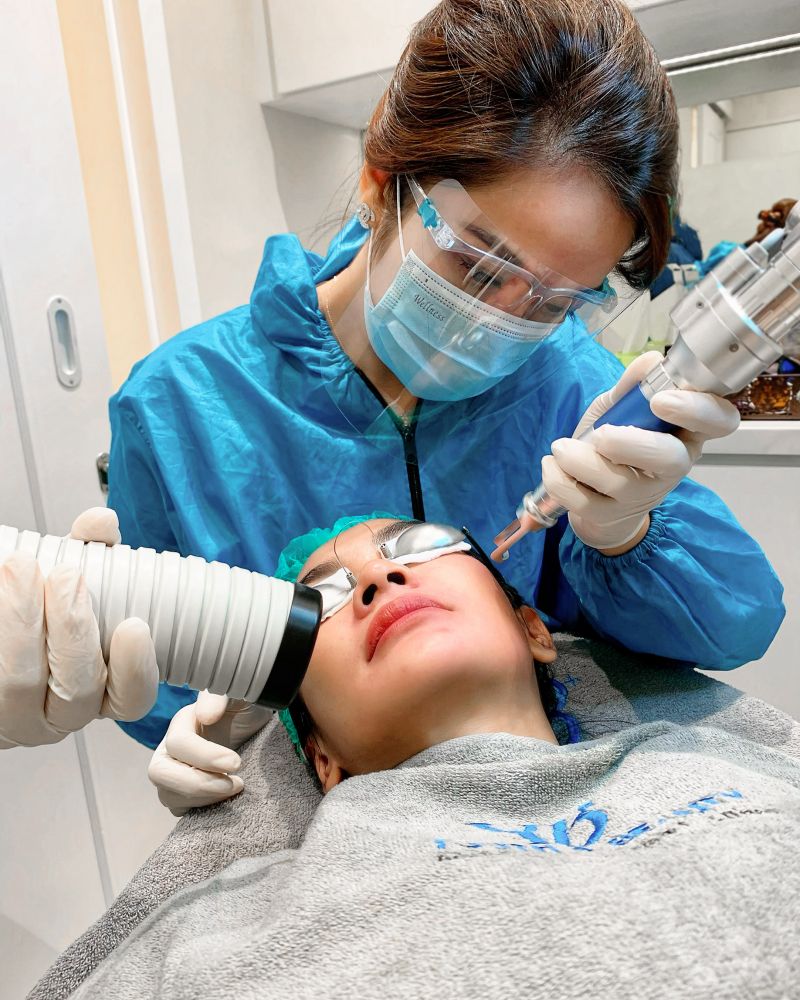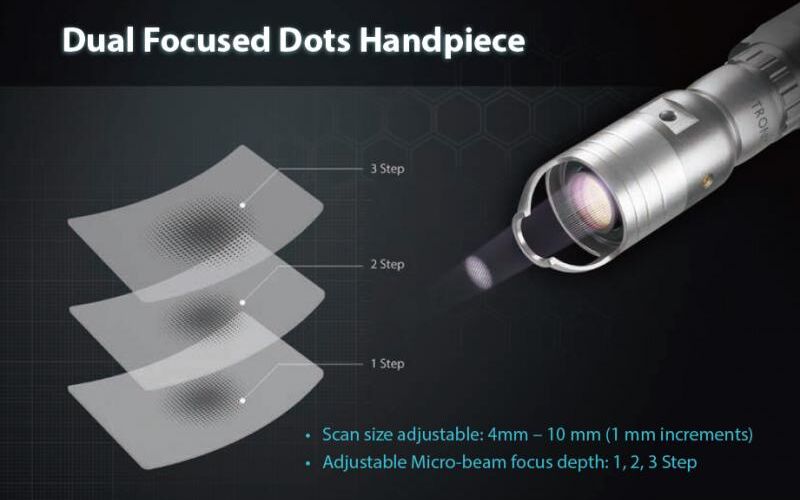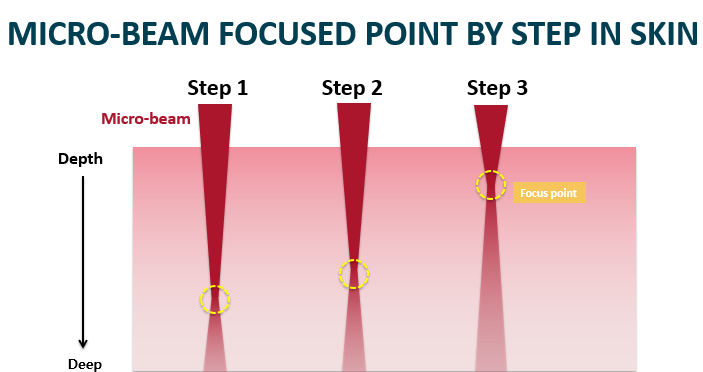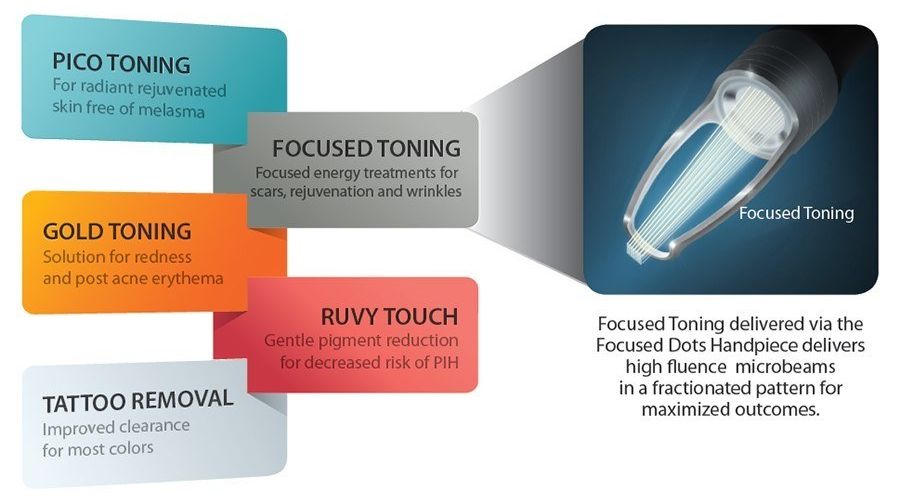 Our Happy Clients
Testimony

Thanks to my beautiful doctor @dr.gabysyer dari @youthbeautyclinic who introduced me to hi-tech and futuristic machine in FAT FREEZING treatment

My body wasn't like this before, but I'll slim again! Thanks to the kind-hearted and pretty @dr.gabysyer. Also thanks to @youthbeautyclinic, I really enjoy having treatments here.

It's always good to be spoiled. dr. Gaby always provides the treatments we really need! love you love youuu my dear @dr.gabysyer
Ready to Start Your Treatment?
Schedule an appointment with our professional doctors today.
Make Appointment
Meet Our Team
Best specialists in one place
Visit Our Clinic
Youth & Beauty Clinic
Main Clinic
Kemang Square. 1st Floor. Jl Kemang Raya no. 3A, South Jakarta.
Branch Clinic
Gedung WH47, Lantai 2
Jl. KH Wahid Hasyim no. 47, Gondangdia, Menteng, Jakarta Pusat.
Phone
+62 878 6594 4904
Opening Hours
Mon – Fri: 9 am – 7 pm WIB
Sat: 9 am – 5 pm WIB