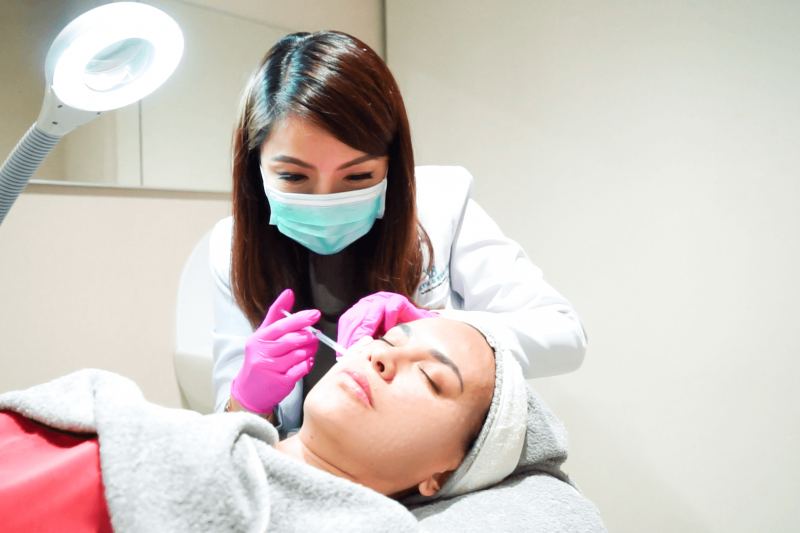 Baby Stem Glow
The Best for Rejuvenation
Best Result For You
Placenta-based treatment that help collagen production, to prevent wrinkles and smoothens fine lines. This latest treatment in anti-aging industry will make your face supple and skin tighter.
Certified and Safe Treatment
Allergy testing will be done before the procedure. Youth & Beauty Clinic is the first clinic in Indonesia to be certified in doing this safe and halal procedure.
Maximum Result in Comfort
Began with a relaxing facial, the steps are followed by anesthesia cream to numb the face. Baby Stem Glow is injected to the face to repair tissue and skin texture. The treatment ends with comforting facial mask and refreshing rejuve light.
Certified and Safe Treatment
Our Doctors are experienced and professional in providing the best treatments for you.
Our Happy Clients
Testimony

Thanks to my beautiful doctor @dr.gabysyer dari @youthbeautyclinic who introduced me to hi-tech and futuristic machine in FAT FREEZING treatment

My body wasn't like this before, but I'll slim again! Thanks to the kind-hearted and pretty @dr.gabysyer. Also thanks to @youthbeautyclinic, I really enjoy having treatments here.

It's always good to be spoiled. dr. Gaby always provides the treatments we really need! love you love youuu my dear @dr.gabysyer
Ready to Start Your Treatment?
Schedule an appointment with our professional doctors today.
Make Appointment
Meet Our Team
Best specialists in one place
Visit Our Clinic
Youth & Beauty Clinic
Our Address
Kemang Square. 1st Floor. Jl Kemang Raya no. 3A, South Jakarta.
Phone
+62 878 6594 4904
Opening Hours
Mon – Fri: 9 am – 7 pm WIB
Sat: 9 am – 5 pm WIB
Sunday: 12 pm – 5 pm WIB